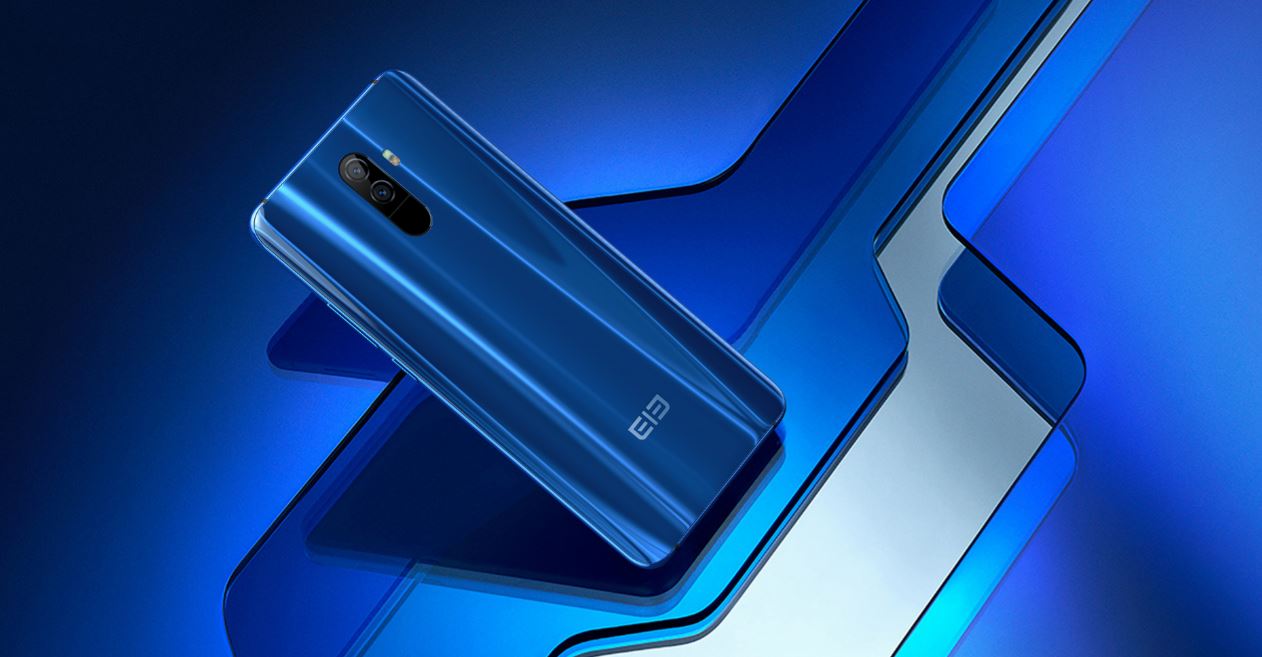 Do you want a mobile phone that has top functionality and good looks with an affordable price tag attached to it? Well, that's what Ziegal is here to offer.
Check out our website and find fantastic deals on mobile phones that you will not get to see anywhere else. We are all about providing the latest technology in terms of handsets at the best possible prices.
Our range features a host of brands, and you can be sure to find a device that fascinates you. Thanks to our pocket-friendly deals, you will have a field day looking through our categories and range of mobile phones. Now is the time to get yourself a mobile phone that has all the features you have dreamt of packaged nicely into a stunning looking handset. And if you are looking for a gift to give to a dear one, well our phones might just be the thing to wrap up in that gift box.
You will no doubt be spoilt for choice as you check out the stylish designs, high definition displays, top quality cameras, dual sim capability, expandable memory and so much more. To ensure that you get the best, we bring you mouthwatering price cuts.
Our phones will take care of all your needs; whether you are a social media addict, selfie lover, camera fanatic, or you just want a handset that plays HD videos and quality audio, our handset have all this to offer and more.

But Before You Buy A Phone Here's What You Need to Know
When you make up your mind to buy a mobile phone, your mind will be buzzing with some questions. You might not be sure if you will get a device that will last long. Or perhaps you are wondering if your new buy will be any different from what you currently own. Let us walk you through how you can purchase a new phone with less hassle as we provide answers to the common queries that trouble a mobile phone buyer.
How Do I Keep My Old Number?
Firstly if your not changing your network provider then all you will need to do is put your old sim card into your new mobile phone. If you are changing network and you don't want to post somewhere telling your friends "Hey guys, here's my new number." The process is really easy. All you need to do is contact your old network provider and simply get a Porting Authorization Code (PAC) from your old network, once you have this you just contact your new network give them the PAC number and hey presto your done! You will now be able to use your old number on the new phone with your new network. For you to get timely assistance, make a call to the network providers using their helplines.
However, if you are using a SIM-free device, you will find it easy because you can easily swap the SIM from the old phone to the new one.
The Phone Network To Choose
Sometimes, you don't really know which network will serve you best. Some people tend to stick to a network just because that's where they started. Different networks have their advantages, so it largely depends on what you intend to use the phone for. EE, for instance, has high-speed 4G to offer for internet users and it is a good pick if you are looking to achieve very fast internet connections. Also if you love sports, then you will be in merriment because EE dishes out three months of free BT sport to max plan subscribers. Vodafone, on the other hand, gives you the freedom to use allowances in 50 countries across the world and it is best for the guys who need to communicate through different parts of the world. O2 will allow you to connect to many wifi hotspots around the nation, not forgetting a host of other rewards that they offer. If you want to have unlimited data, 3 mobile will be your network of choice.
Must I Be On the Phone Contracts?
If you are buying a mobile phone with a network plan, you will have to commit to the contract length, depending on which network you go with this can range from 12 months to 24 months. But if that is not your thing, you can also buy a SIM card that you top up or are only tied into for 30 days at a time and a mobile phone separately, and you will be free to switch at your convenience and may save yourself a significant amount of money. Our SIM free deals on handsets are the best options if you don't want to be tethered to one network plan for a long time.
How Much Data Is Best For Me?
Data usage depends on a number of things. Some people cannot go a few minutes without checking some social media feeds and posting something online. Some people will even go a whole 24 hours or days without updating stuff, and thats fine for them. There's also this kind of people who love to stream music videos, live sports, and movies. To some extent, it depends on the type of phone you own. Of course, you can only utilize what your phone can support. And now that you are looking to buy a new phone, your data usage might take a turn.

If you are a massive data user, you probably know it. Most of the time you will be on YouTube watching videos, playing online games or downloading stuff. A massive user of data will do well with 4 to 8 GB of data. If you want to watch videos on Netflix, get tunes from Apple Music and stream a lot of media content, 10 to 20 GB will be okay. For the moderate users, maybe all they need is just peep to check any WhatsApp messages, new emails and a little bit of browsing. For such users, 1GB is enough to carry through them through a few days.

However, if you use data avidly, then you might choose the unlimited option. You should always weigh the advantages and determine if you really need to buy the unlimited data package.
What About Texts And Calls Packages
Besides data, you will also need to make voice calls and write text messages. Fortunately, the phone contracts include unlimited calls and texts. The cheaper plans might have limitations on the minutes and free texts.
How Much Phone Memory Suits Me?
You don't want to see popup messages on your phone telling you that your storage is full when you want to save a download or take a picture of a breathtaking moment. The rule here is pretty simple, if you like saving media on your phone and you take a lot of photos, download a lot of stuff, and you don't like deleting, then you need big memory. You need 64 GB and above. However if you are not so much into taking photos, downloading media or you rather save media in the cloud, then you don't need much space on your device. 16 GB or 32 GB will be enough. You can use your current device to gauge the amount of space that suits you. If the current memory size is insufficient, an upgrade in handset is obviously necessary. The majority of our handsets allow you to extend your memory with a memory card so you should never be stuck with having to delete things from your mobile phone.
Is It Good Buying Refurbished Phones?
Refurbished phones are simply the phones that are being sold after a brief spell of usage by the initial owner. Most of the time, they are just as good as new, the only difference being that they have been used for a short time. People selling refurbished phones are mostly those who had a change in mind soon after buying the phone, or they saw a better one just after buying. Refurbished phones are good to buy if you are limited by your budget because the fact that they have been used before makes them sell at lower prices compared to the brand new. What's more, they are mostly covered by a warranty. In fact, always check that they are still under warranty when you buy.
Bigger Phones Versus Smaller Phones
In our assortment, you will find varying sizes of phones. Before you check the inbuilt memory and other inner features, you will first notice the outward appearance. Some people love the big phones that are well pronounced because they feel drawing it out boosts confidence. Some people just want to feel something of good size in their purse or pocket. Others want to have it all subtle, and they would rather choose the smaller sizes. All in all, it depends on your preferences and the convenience. Just pick what you can carry around and operate comfortably. Besides size, weight is also a factor of consideration. Though some phones are big, they might be very light in weight. Choose the weight that best suits you by checking the details of the device.
Ziegal Is Here For You
Forget the era when you had to part with a handsome amount of cash to get a phone only with a handful of features. Ziegal is here to revolutionize the digital communications world. We are bringing cost-effective smartphones to the UK. These are phones that have a lot of fascinating attributes that every mobile phone user seeks. Some of the features include long battery life, dual sim, improved security features, latest versions of operating systems, and so much more.
The Most Affordable Phone Offers Are Found At Ziegal
Here are the phone deals that we are offering to our esteemed buyers.
Elephone S8 Smartphone
With a deca core processor, 4 GB RAM and 16 GB internal memory, you can be sure of getting the best out of this phone. These features enable fast and efficient functionality, not forgetting the 21-megapixel rear camera that will bring out high-quality pictures. The fingerprint sensor assures you of security and the gravity, and ambient light sensors will keep your sense of geography topnotch. The Elephone also comes with a one year warranty to assure you that you are buying quality and your money won't go down the drain.
Oukitel U20 Plus
Enjoy an incredible cut down on the price of Oukitel U20 plus. The phone is an amazing gadget to own with its 5.5-inch display area and dual sim to give you connectivity options. You can get the phone in silver and golden colors.
Elephone C1
An affordable phone comes to you in this elephone C1. It comes with a 16 GB internal memory, a quad-core processor and 4G connection to enable you to surf the internet at incredible speeds. The fingerprint scanner metal gives you peace of
mind, and it has a one year warranty.
Elephone P8
The elephone P8 is a beast in terms of functionality. Fitted with an octa core processor, a 6 GB RAM and 64 GB internal memory, you can bank on it for high performance. The fingerprint sensor is the icing on the cake, and the front and back cameras are meant to bring out studio quality photos. Its screen resolution ensures clarity on another level, and you are never going to stop adoring this phone.
Elephone P9000
The Elephone P9000 takes the top ranks thanks to its big inbuilt memory which can be further expanded to 256 GB. The battery supports long hours of usage, and with a 64-bit operating system, its operation can be likened to a laptop. This is no doubt a hotcake in the market.

Vernee Apollo Lite
Get the experience of a lifetime when you buy a Vernee Apollo Lite from Ziegal. This phone comes with a highly efficient desktop and an internal memory that is enough to store most of your stuff. The latest version of Bluetooth ensures that you connect well and share widely. The Vernee Apollo also comes with a one year warranty and dual sim feature to keep you always connected. You can get the Apollo Lite in silver and white colors.
Vernee Mix 2
The Vernee Mix 2 deserves a lot of credit. Its design is classy, and it features an ambient light sensor, a gravity sensor, and a proximity sensor. Its octa-core 2.5 GHz processor bolsters functionality, and the 6.0-inch screen makes its presence known. It also features dual sim and comes with a one year warranty.
Vernee M5
With lots of amazing features, the price tag on the Vernee M5 at Ziegal is an opportunity of a lifetime. The phone boasts a 4 GB RAM and 64GB ROM which are the pillars of its great operability. The dual nano sim cards are an allure, and the fingerprint scanner makes personalization a breeze.
Vernee Thor Plus
The Vernee Thor Plus has a lot of excellent features. The 6200 mAh ensures a long battery life and the full metal body gives ultimate protection.


Don't let this opportunity pass you by. Get the best smartphones that are rich in features but with affordable prices. These are the mobile phones of the future with all the latest technology and they will last long before you feel the need to make a switch. Grab a phone from Ziegal and enjoy the latest technology in your palm of your hands.
Jan 11, 2018

Category:

News
Comments: 0